Compliance dashboard
Oversee All Locations
At Once
Our cloud-powered dashboard provides you with a clear overview of your entire food management across all locations. Forget about digging through files and spending hours on the phone to get the correct audit information. Save time and your sanity!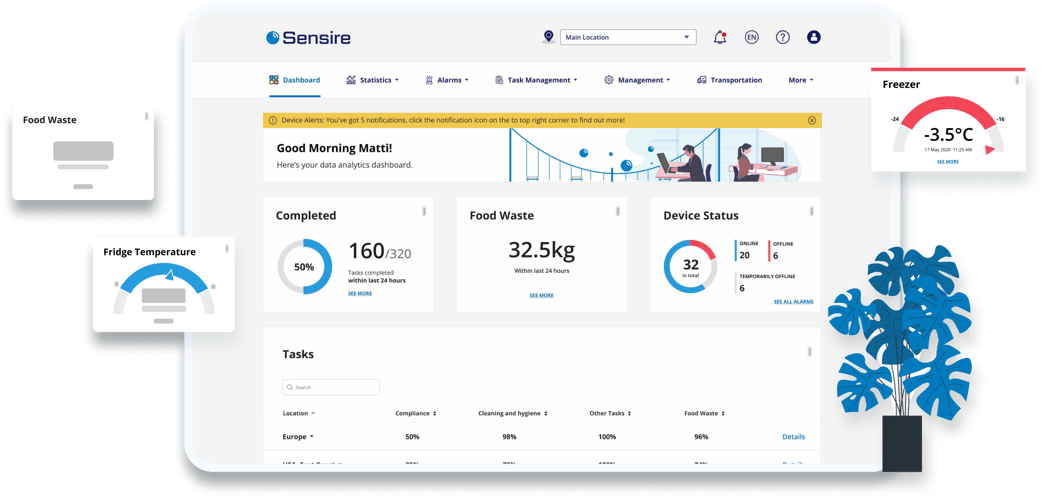 What is it?
Our dashboard is the central hub to view your overall compliance status across locations. Choose what data you want to see. Customize your viewing experience by moving, adding, or removing tiles. The dashboard provides decision-makers with the right information in just one place.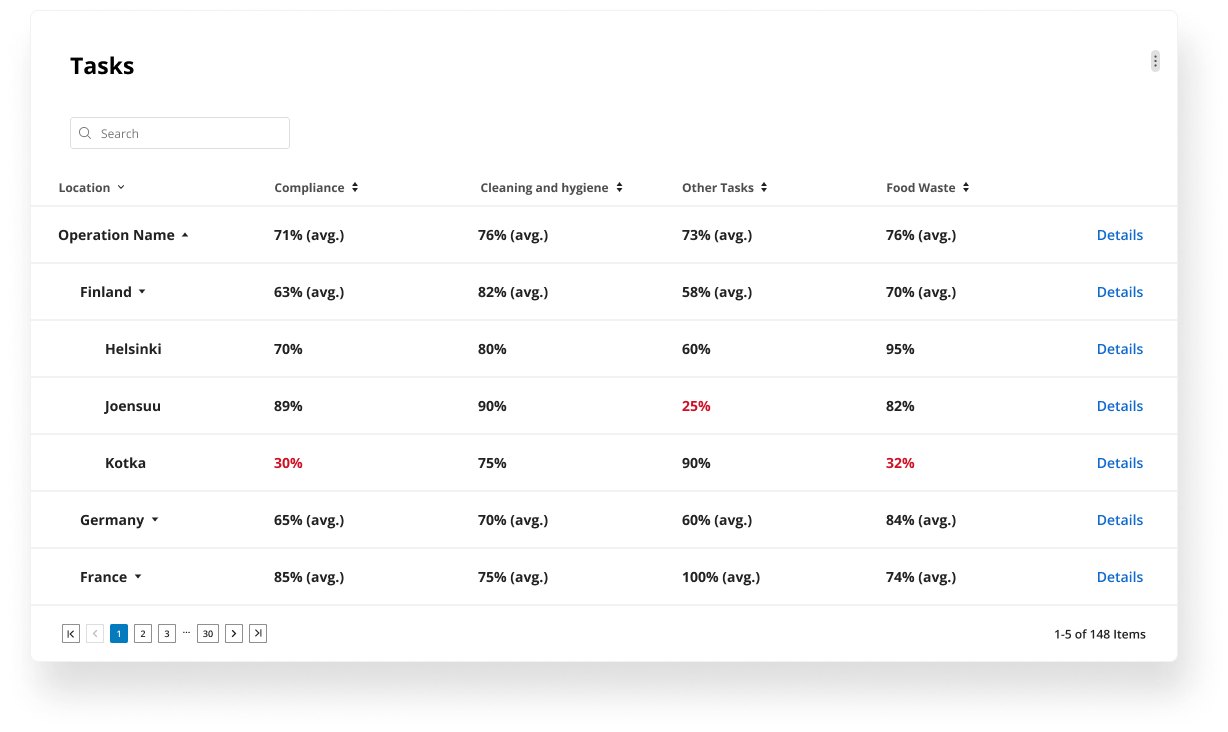 Analyze all collected task data
Get a complete overview of your operational performance. See how locations perform different types of tasks, e.g., compliance, hygiene, or waste tasks.
Get a better understanding of how your business functions and which areas or locations need improving. Avoid on-site audits with all information readily available in the cloud!
Overview of your temperature data
The dashboard provides a selection of tiles to present various temperature data of your locations. Keeping an eye on the current conditions has never been easier. Manually checking temperatures is a thing of the past with our wireless sensors.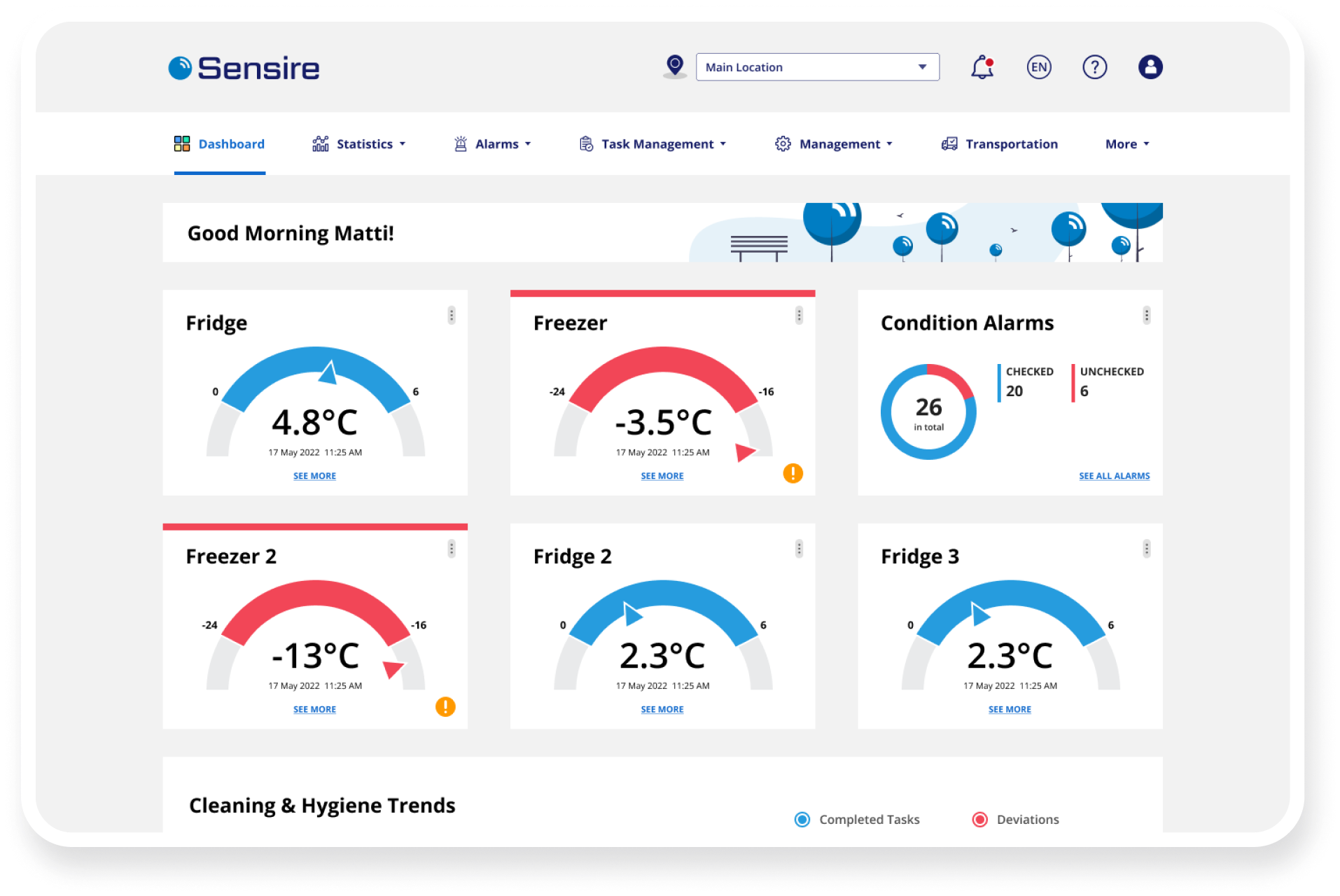 Customizable dashboards for each location
Create individual dashboards tailored to each location to keep them highly effective. This allows for quick and easy location management while you keep the overview.
Consistently accurate data for immediate decision-making
Our dashboard helps you to stay on top of your temperature monitoring, task performance of all locations, device alarms, waste amounts, and much more! Sit back and relax while the cloud takes care of everything. In case of deviations, you can intervene immediately to prevent severe damages and losses.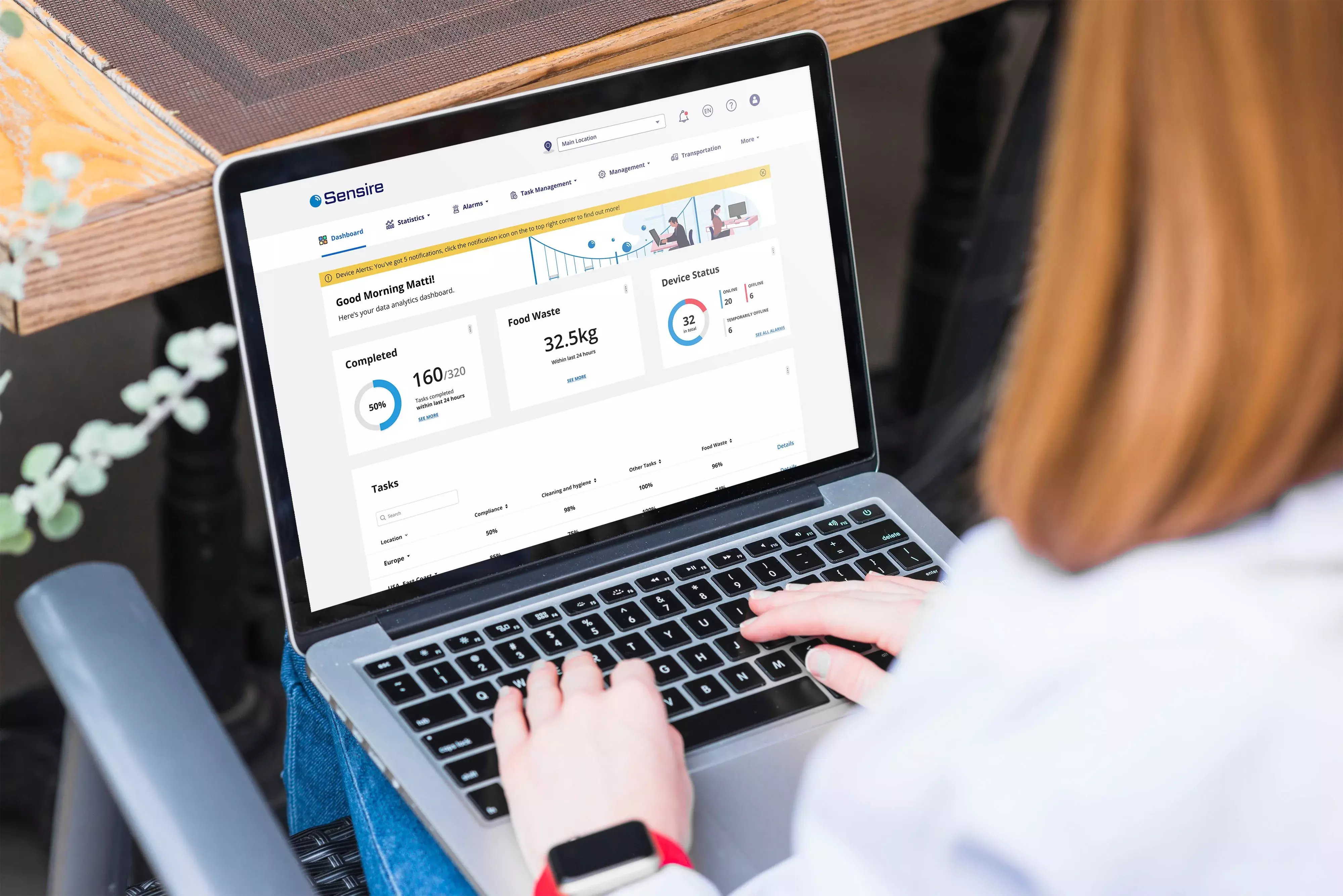 "The most important benefit in digitalizing our food safety process is probably the clarity of measuring results, which means there's no possibility of typos or being unable to decipher someone else's handwriting. Of course, with all results being kept safe in the cloud, there's no anxiety over misplacing them either."
Elsi Lääveri
Service Manager | City of Heinola
Are you ready to start your digital management journey?
Join hundreds of successful businesses in achieving their business goals with our solution!