Free guide
Get Your Free Guide to
Digital HACCP Management
Our practical guide shows you how to take your HACCP process to the next level with a digital HACCP system for food safety management!
Learn how a digital food safety management solution can help you digitalize your whole HACCP program into an easy-to-manage task-based solution that ensures your food safety and quality from incoming inspections to customer's plates.
You get answers to questions such as:
How to set up a digital HACCP system in practice?
What kind of HACCP tasks can benefit from digitalization?
How would my staff use a digital HACCP system?
Does digital HACCP management help with remote audits?
What are the benefits of implementing digital HACCP?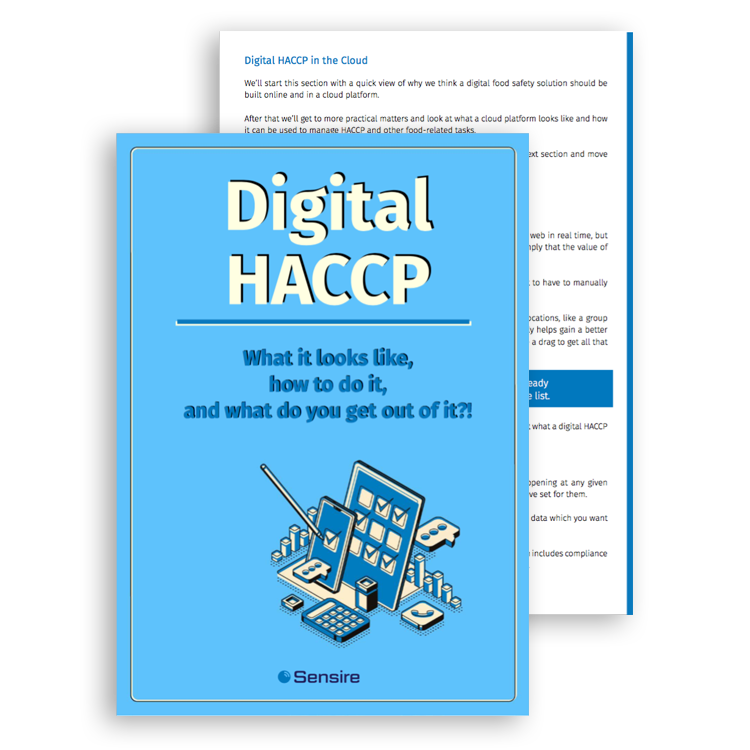 Simply fill in your name and email address below to gain access to the
guide.