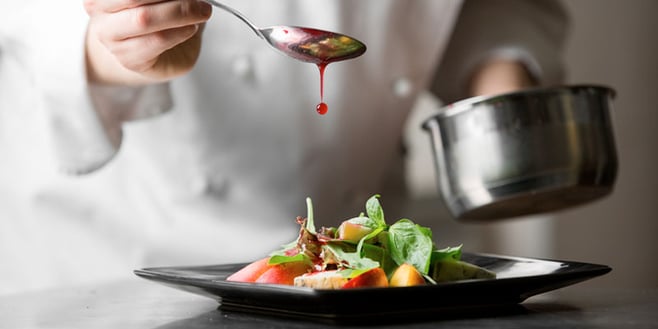 Due to the corona situation, many restaurants are pivoting to takeaway and home delivery sales. If you're also doing that, here are a few tips for success you may want to think about.
1. Streamline your menu
The first thing you may want to do is to look at your menu and decide if you want to offer the whole menu for sale outside the restaurant.
Having fewer customers can mean it'll be relatively more expensive to offer the whole selection. This is especially true if you have some ingredients that don't get used very often and thus have a higher risk of going to waste.
That means it can be an effective strategy to focus on those menu items which are easy to prepare, package and transport, and which work well when eaten outside the restaurant.
2. Help your customer
Even in these strange times you're expected to provide certain information to your customers. One of these things is what is in the food you serve.
No-on wants to rely on guesswork in deciding if the meal they're eating is going to make them sick.
So, providing sufficient dietary and allergen info to your customers' just makes it easier for them to buy their food from you.
If you handle your ordering online, the easiest way to do this is just writing it on your website. If that's not possible, you can just make sure to ask if they need any info on allergens when they place their order.
3. Promote good hygiene
Just as with any other meals you're used to serving, takeaway and home delivery require you to maintain good hygiene practices to ensure food safety. During corona, these concerns are even heightened.
So, you may want to impress this on your staff. Make sure they always remember to handle food with clean, washed hand, and other obvious facts like that.
You may also want to enforce a two-meter (around 6 feet) safe distance between staff members. And the same is a good practice to maintain with your customers as well.
There's also a point to be made for using disposable gloves when serving customers if at all possible, and scrupulous handwashing if not. This goes for the person delivering the food, too.
And while surfaces are not a significant risk for spreading the virus, according to current knowledge at least, sanitizing surfaces periodically can both help minimize risk as well as showing you care about your customers and staff.
4. Encourage contactless payment
Favoring contactless payment helps both your staff and customers minimize the risk of needless close contact with other people. You should be able to do this pretty easily using different kinds of either online or electronic payment methods.
Where this isn't viable, you may want to offer hand sanitizer for the customers, encourage both them and your staff to use it, and sanitize any point-of-sale devices and high-contact surfaces periodically.
5. Package meals correctly
Remember to use only packaging materials which are meant for packaging food and store those in such a way that they can't get contaminated with any foreign matter between storage and packaging.
If you're delivering meals to your customers'' homes, you may want to also use outer packaging such as coolers or Styrofoam boxes so your meals get to your customer in safe temperatures – so keeping hot hot and cold cold.
Oh, and outer transport boxes should be also sanitized periodically.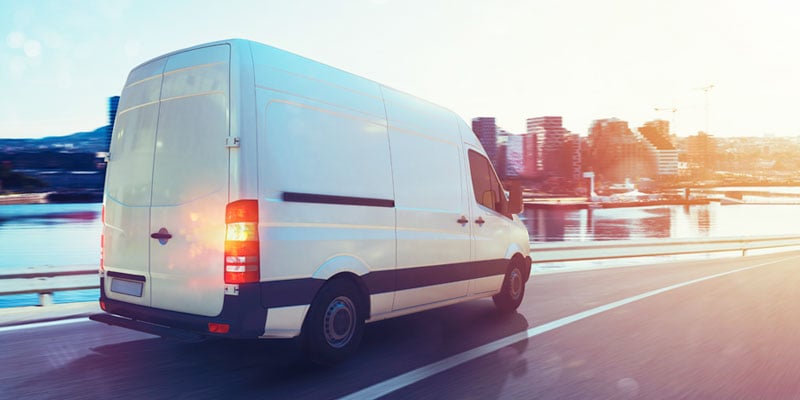 6. Keep your vehicle in order
If you're doing home delivery yourself you should also keep your vehicle in order. So, your car, van, scooter, bike, or whatever you use for delivery, should be clean and not pose a risk for contaminating the meals you're delivering.
If you're using a car, one way to do this is to keep the space you use for holding the deliveries covered with a designated tarpaulin, sheet or the like, which you can wash periodically. This help keep any insects or foreign material out of your deliveries.
Otherwise it should be enough to make sure you use additional outer packaging and make sure that closes tightly and is clean on the inside.
7. Maintain safe distance
Many restaurants have already utilized scheduling for takeaway sales, meaning the customer gets a designated time when their meal is ready to pick up at outside the restaurant – all without any personal contact.
Minimizing contact in home delivery is also quite easy as long as payment is handled separately in advance. In this case the delivery driver can leave the meal on the doorstep for the customer to collect without any actual contact.
If the customer has to handle payment on delivery, it becomes essential to maintain good hygiene practices and reduce any contact to a minimum.
Bonus tip: don't forget social media
You'll also want to communicate this that you are open for takeaway or delivering meals. And as more people have moved to remote work, they're spending increasing amounts of time online, so social media is just the place to advertise your service.
You should have at least your opening hours and delivery zones communicated clearly on your social media platforms. Also offering links to a possible online menu makes ordering your delicious meals much easier and faster to the customer. And don't forget to add a few pictures to whet their appetites.
We hope these tips are useful for you and can help you see this thing through.
Naturally we're also available to help wherever we can. Our digital food safety and HACCP solutions are mobile and online, so they're available regardless of place or situation. And even if now may be not the right time to think about this, maybe we can offer you assistance in the future.
But for now we wish you strength, endurance and success with pivoting to off-premise sales.