HACCP
We need to talk about as-a-service restaurant software
If you get your restaurant franchise's quality & task management software as a service, what does it mean? Are you going to get buried under hidden costs?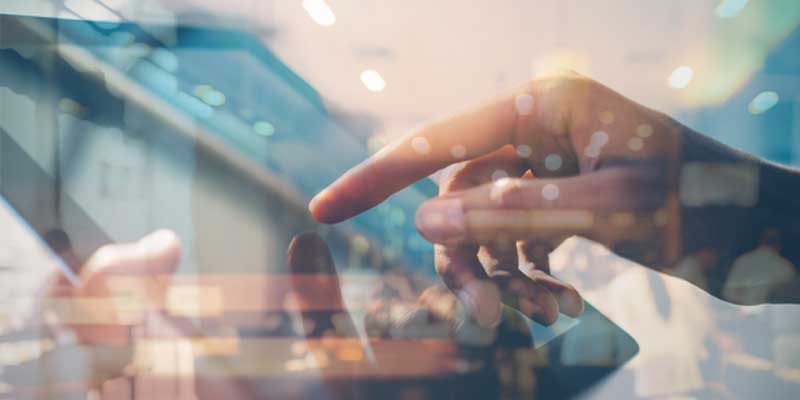 Can I Get Some Service Over Here?
If you went to your local fast food restaurant, ordered a meal, and got a pile of ingredients you needed to prepare yourself, you'd be understandably upset.
(Not counting the fact that the current pandemic has actually made this a viable business model – let's consider the time when we could actually go to a restaurant and sit down to eat without worrying about catching a deadly virus.)
But the above situation is sadly not unheard of with some quick service restaurant (QSR) quality software vendors – and our own industry of digital task management, and restaurant software as a whole, is not exempt.
We regularly hear tales of even franchises procuring what is in essence a service-based solution for their quality and food safety task management, but which then comes with vital bits locked behind extra payments, hidden costs for maintenance or support, and the like.
Essentially, the situation is that of you going to a café, ordering a cup of coffee, and getting this: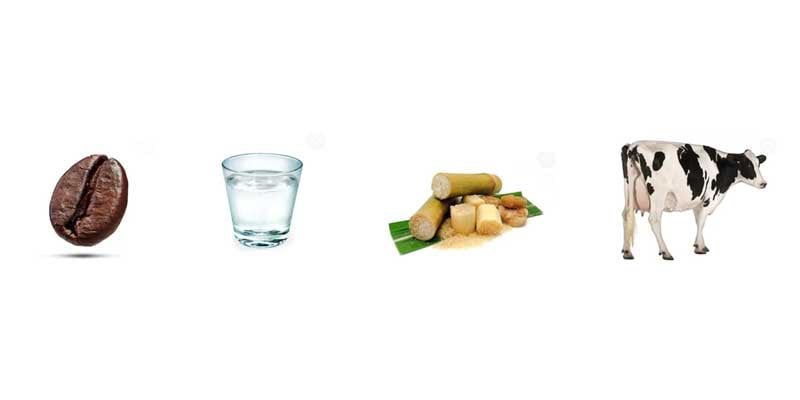 Some minor assembly needed
Why should you have to settle for any less service than what you offer your customers?
What Is a Service Anyway?
Now if I were to personally procure a service, I would expect to see a fairly simple list of what is included in that service. Quite similar to the menu in a restaurant, in fact.
And to extend the menu analogy, I would also expect to see options for side dishes, beverages and dessert, which would then predictably increase my tab.
What I wouldn't expect is extra costs for heating my meal, or for getting served with clean cutlery, or any of the other stuff I would take for granted in a regular restaurant.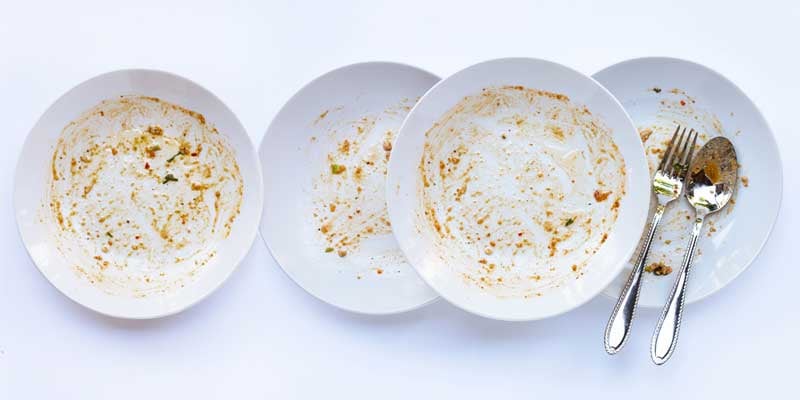 What do you mean, clean dishes are for premium plus customers?
Still, this is the sad reality for some nominally SaaS (Software as a Service) offerings.
And it's not even about the fact that sometimes the restaurant software you order doesn't include quite all that you'd expect it to.
Sometimes the service isn't even really a service, apart from making you pay a subscription. These are the situations where every little thing you need help with comes with an extra cost.
Need support? The helpline only costs 0.99€ a minute!
Something stopped working? You can exchange that for a new one for a minor cost of totally new equipment plus processing costs!
You need to add a user? So sorry, that takes your service package from extra plus to premium deluxe, which just tripled your subscription cost!
And here we get so deep into the semantics of how little service can still be called a service that the word starts to lose all meaning.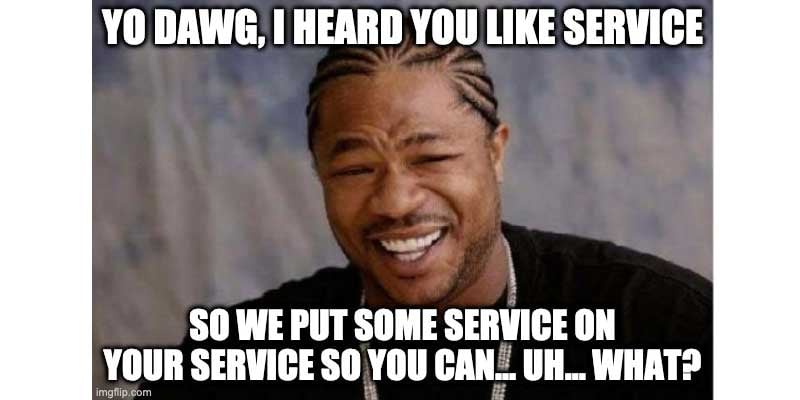 Now you've even confused Xzibit
And if your QSR franchise's software has a service level indistinguishable from a one-time transaction, what was the point of calling it a service anyway?
What We'd Call a Service
The knack here is to sell a service that actually includes a service.
And yes, that's not actually a knack, it's just common sense.
For example, let's look at our digital task management solution for fast food chains' quality and safety operations. You know, just to see what the whole as-a-service thing should be about!
Our Solution
We call our solution a complete service, and for good reason.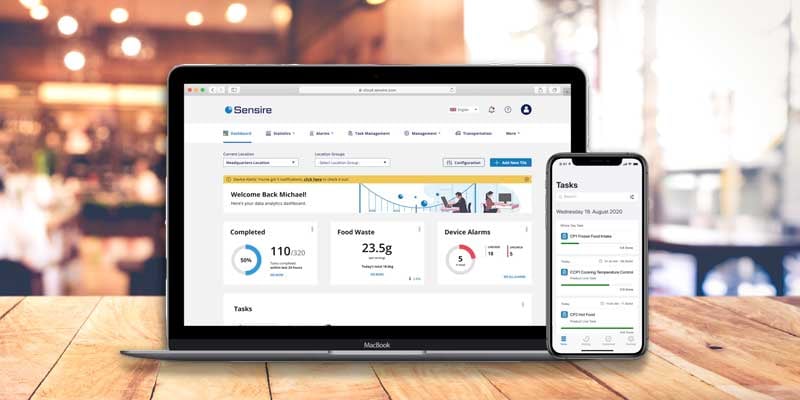 That's because we include all hardware and software in the monthly subscription price. And your system is set up, trained to the users and validated to work so that you'll know you have a working system from the get-go.
That means you don't have to haggle with us over training costs just to get your managers and staff to get using your new system.
In addition, we'll also handle maintenance for any equipment that comes with the system and keep your software updated throughout your contract.
Meaning we take care you have working equipment, something you shouldn't have to worry about if what you've procured is a service-based offering.
And yes, clearly our solution isn't just about the service.
You also get the use of:
The most comprehensive quality and compliance management software
Hassle-free and robust temperature monitoring system (if you need it)
Unique visibility through central quality and compliance dashboard
Accessible and user-friendly templates to get you started
But the thing is that as we sell this as a service, you get the above components, plus set-up, plus training, plus support etc. and that's all included in the price.
There are no hidden costs.
Because, really, if you get your software a service you just want to be able to use it.
That's the reason you went with a service in the first place, right?
Get It Now!
So if you, too, are in the market for a digital task management solution for your QSR franchise that's:
Empowering teams' accountability and performance because there's full transparency with digital checklists and schedules.
Making it easier to schedule who needs to do what and when, when you can create tasks very flexibly and schedule them to the right people.
Eliminating paperwork and helping you breeze through audits. And digital records easily halve the time you use for reporting
Driving consistent standards easily through your business when you can manage multiple locations and processes centrally
Actually a service
---
Our solution subscription starts from 49€ a month.