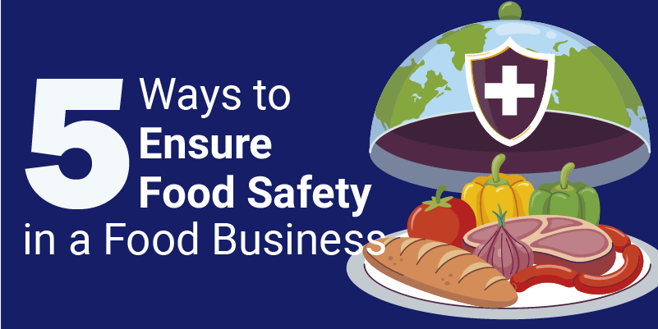 Why should we care about food safety?
Food is the primary source of energy, nutrients, and dietary fiber for our bodies. Access to sufficient amounts of safe and nutritious food is key to sustaining life and promoting good health. Unsafe food can contain harmful bacteria, viruses, parasites, and chemical substances that can cause more than 200 different diseases – ranging from diarrhea to cancers. Food safety is a key priority for the world's health and wellbeing. Nowadays food safety is monitored at various levels by global and country-specific control authorities.
Food safety in Finland is at a relatively good level. Accredited with increased corporate responsibility, a functioning infrastructure, and controls. In Finland, we talk about improving safety and low infection or poisoning rates every year. Elsewhere in the world, the story can be different. There is an estimated 600 million – almost 1 in 10 people – falling ill after eating contaminated food each year, resulting in 420 000 deaths and the loss of 33 million healthy life years (DALYs). Dr. Yamamoto, WHO Assistant Director-General for Universal Health Coverage – Healthier Populations, stresses that the work on food safety is not yet complete. Even in Finland, we cannot rely on good results as we face ever-evolving challenges within the international food supply chain.
Increased Consumer Awareness
The internet and mobile devices make information available to everyone, guiding consumers towards a more informed purchasing and consumption behavior. This has naturally led to consumers being more aware of food quality and safety. Therefore, today's consumers can demand better quality and safety from providers and businesses.
Thus, creating changes in consumer behavior. Relevant business feedback is shared publicly in various forums. Both positive and negative feedback is increasingly given online, especially on social media. This makes it increasingly difficult to anticipate mass movements of consumers. This change has direct implications for businesses, as it directly affects brand image and reputation.
There are precedents for social-media outrage, with people boycotting companies that go against their values. On the other hand, positive experiences and influencer testimonials can also work in favor of a restaurant, allowing it to gain a good reputation and more customers.
The change in consumer behavior has also created positive pressure for businesses to improve their operations. It has made food businesses more responsible, as returning customers are vital for generating revenue.
So, what could we do in the food business to make sure that the food we provide is safe to consume and to help reduce the risks of food safety-related illness around the world?

1. Starting a Self-
M
onitoring
P
lan
Self-monitoring is the most important part of maintaining food safety. Through self-monitoring, a company systematically verifies that food handling regulations are met in accordance with set requirements. In other words, self-monitoring is the maintenance and monitoring of daily operations such as cleanliness and temperatures, and other processes.
The Oiva reporting system in Finland provides an indication of a business's level of self-monitoring and the degree to which it upholds food safety standards. It is designed to make food safety visible to consumers by providing a concrete indication of the level of food safety of a business.
The publicity of the report encourages companies to achieve a high level of food safety. In addition to that, good report results also have an impact on the image of the company and customer flow. The results are published and maintained by a public authority and are considered reliable. Due to the work done on food safety, quality control, and self-monitoring, Finnish food is perceived as safe.
2. Oversee the Employee Performances in all Locations
Digital task management ensures that all tasks are completed as required and on time. Through a mobile app and cloud service, task lists and instructions are always kept up to date.
Having materials easily accessible ensures that employees stay on top of their duties. Digital task sharing also helps with orientation, through consistent and electronic briefing materials.
Employees can easily access instructions and tasks on their mobile devices. This also streamlines work management by allowing performance and records to be tracked in real-time via the cloud.
Investing in tools and the workplace improves safety and job satisfaction. Tasks, instructions, and other information are easily accessible in one place. A digital solution reduces old-fashioned manual paperwork and speeds up tasks such as self-monitoring and work management.
3. Food and

A

ppliance

T

emperature

M

onitoring
Information gathered through sensors and probes can help reduce waste, improve energy efficiency, and enable a high level of food safety.
Using a digital food safety comprehensive system ensures that regulatory requirements are always met. Electronic documentation provides full traceability of all records and measurements.
In addition, the system would immediately send alerts to any deviations via email or SMS. This means enhanced safety and worry-free health checks. Improvements in operations lead to benefits for the company, authorities, and customers.
The information collected will help to identify areas for improvement in your operations. For example, adjusting the operating temperatures of equipment to optimum levels reduces electricity consumption and operating costs, and extends the life of the equipment. The data collected can be used flexibly to optimize quality, efficiency, and safety.
4. Reduce
CO2-Footprint/
C
limate
Impact
with
W
aste
M
anagement
Temperature monitoring is a crucial part of the food safety process. It also allows businesses to optimize their appliance temperatures to reduce overall energy consumption. Maintaining a healthy and safe supply chain means less food waste due to spoilage or contamination, which consequently reduces the carbon footprint.
Food safety solutions typically offer monitoring and measuring of food waste and optimizing operations according to the set targets. This has a direct positive impact on waste volumes, emissions, and costs.
5. Stay Ahead

by Digitalizing Food Processes
Food safety management solutions often offer your company a significant competitive advantage. It eliminates unnecessary follow-up visits, speeds up work, reduces errors, and provides an instant overview of all generated data. Streamlined operations free up time for employees to focus on customer service and product development.
By tailoring the application to the individual needs of a company, it allows for originality and rapid growth. This strengthens the company's brand, visibility, and market position. By optimizing work and operational processes, the company's performance can be made more efficient and continuously improved.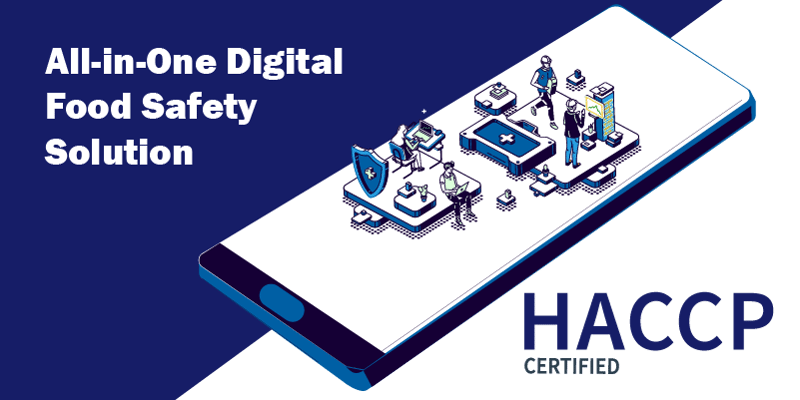 ***
Sensire offers you the most comprehensive digital solution for quality and compliance management, providing the tools you need to run your HoReCa business efficiently. Our fully customizable system delivers the unique insight into your processes that you've always wanted. If you have any questions or would like a live demo, please feel free to contact us directly: