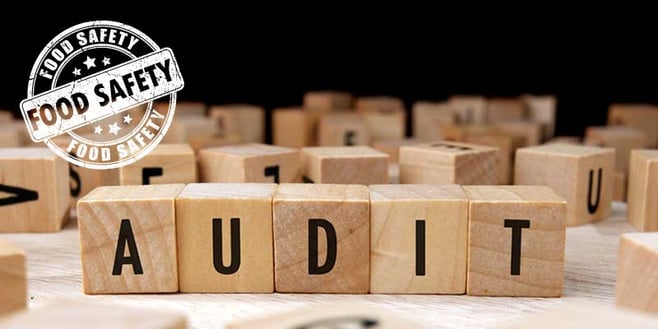 There are numerous and somewhat competing food safety standards out there - FDA, USDA, GMPs, GFSI, HACCP, SQF, BRC, FSSC, IFS, just to name a few probably familiar acronyms. Each come with their own specific requirements and are designed to measure various aspects of your processes and improve food safety. In that type of environment, audits give you the opportunity to identify ways to develop your processes.
But then again, food safety audits can be a challenging and especially time-consuming project, especially when you are lacking easy access to the required information. Sifting through piles of paper, trying to find the right documents, attempting to read messy handwriting can extend the process and add unnecessary stress to an already busy workday.
To avoid any headache, you need to start with structuring your quality management and monitor data collection processes from the start. This way you will be able to provide any required information quickly and efficiently for the respective auditor or authority.
Ultimately you always want to be ready for an external inspection or audit to avoid bad ratings, bad reviews, subsequent visits or a fine. Let's take a look at what you can do.
1. Planning – "failing to plan is planning to fail"
Number one priority for successful audits is being prepared. From the very beginning you need to make sure about what processes and monitoring needs to be covered, what standards you are trying to be compliant with and just what criteria you need to fulfill. Gathering all the available information about expectations, guidelines and the necessary forms are vital for a successful and effective audit.
During the planning phase, it's recommendable to assign relevant roles to your staff. An audit coordinator acts proactively, provides the appropriate preparations and assists the inspection process.
There is always the possibility to hire independent third-party consulting for guidance on all audit-related matters. They are always up to date with current topics regarding your respective field and often can help you update your processes ahead of coming audit or regulation updates.
2. Data Collection – "Document, document, document"
The second priority of a successful audit process is the data collection. Depending on your adopted food safety standard, you need to regularly collect various kinds of relevant data – ideally all the time and honestly in real-time from every location.
Removing the human error component, or pencil whipping, by going digital in this regard, offers a lot of advantages. A digital solution provides automatic temperature monitoring and a full audit trail by documenting every entry, proving you are meeting the standards and requirements.
With our Compliance Dashboard in mind, you can review your digital collection of data in one place and always keep updated on what is happening in your business – in every location, in real-time.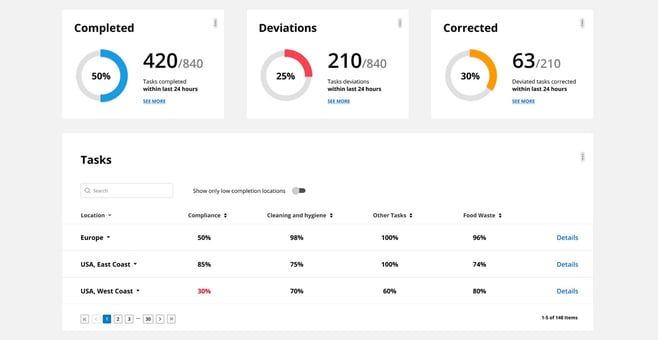 3. Creating Reports - "time for report cards"
The third priority of audit success is consequently the reporting. Due diligence is a vital aspect for the food audit process, and your collected data is proof of yours. Keeping it hidden behind stacks of paper does not help anyone. Therefore, you need to create reports to share with the respective authorities on request or even proactively.
Our customers mostly print out reports about their completed tasks, recorded temperatures and deviations in either of those. Inspectors are mostly interested in those deviations, as well as corrective actions taken for the respective incident.
Compiling the data for reports also helps yourself to gain valuable insights in your business' performance – it's yours, use it!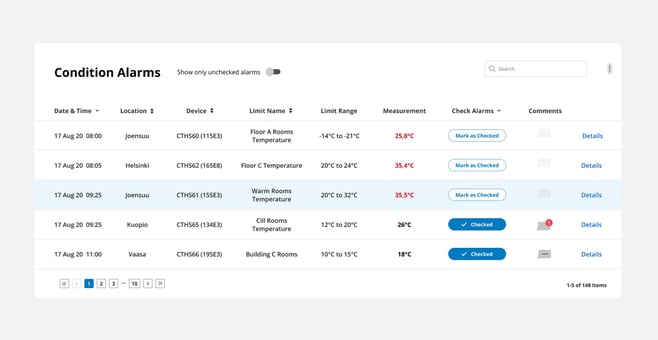 4. Access for External Users
Since we are already talking about a digital solution, it only comes naturally to think about different ways to give auditors access to the necessary data – aside from providing PDFs or printouts.
Our unique solution offers the possibility to give stakeholders access to your system and records in any capacity you deem fit. You are in control and can create external users with custom permissions to allow them to access as little or as much as possible.
Overall, this offers you the possibility of constant communication with the authorities and maybe even reduce the need for regular audits altogether. But most importantly, you can prove that you are on top of your food safety processes ALL THE TIME.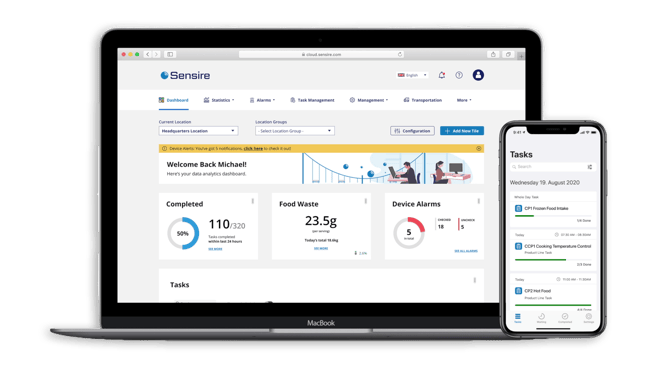 Sensire's most comprehensive digital quality and compliance management solution gives you the unique visibility you need to run your business effectively without relying on outdated data collection methods. The hassle-free, robust and user-friendly way of breezing through your audits.