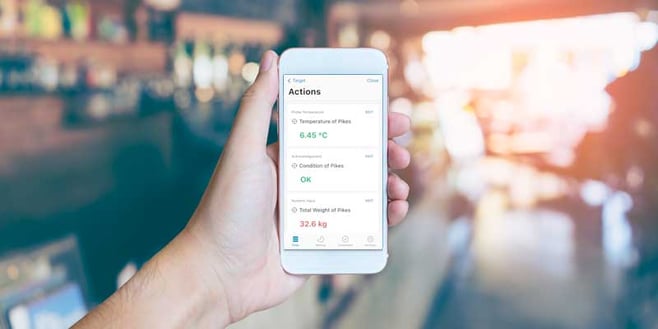 Employee management is one big headache for the restaurant industry. High staff turnover is a natural occurrence, creating a never-ending cycle of recruitment, retraining and loss of institutional memory when veteran employees leave.
According to the saying, employees are expendable, but the bottom line shows that losing them burns a hole into your profits.
In a restaurant environment, staff is naturally the weakest link regarding food safety and quality control. They are working on the front lines and require the necessary training on food safety standards, restaurant hygiene and individual work processes.
Modern technology can help fight these issues in a way and overcome the barrier to safe food handling as well as take care of instructing new employees.
To Do: Check your Checklists!
Running a food business always comes with a bunch of complex food safety and other regulations you and your staff have to adhere to. This tends to create mountains of paperwork that needs to be filled out every day and archived to prove compliance.
The first approach to food safety should be spending time with your checklists. They are the tool to drive up our business' productivity and let you be more efficient and more effective in your efforts for success. They need regular review to prioritize the most important tasks.
Usually this is done by filling out paper checklists, maybe using some kind of spreadsheets or even transferring the handwritten notes manually into Excel to generate compliance reports for relevant authorities.
Just typing this makes us feel bad for the pen and paper warriors who still have to do these tasks manually.
Thankfully, we have reached a point where digital solutions are readily available and offer services to integrate these checklists into a complete digital solution – making the recording and monitoring of tasks or other compliance relevant data a foolproof breeze.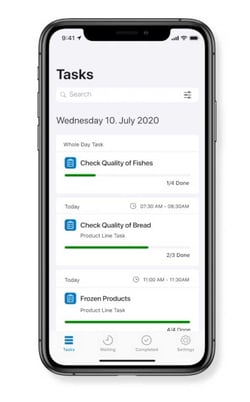 Alchemy System's 2020 Global Food Safety Training Survey showed that 67% of the respondent's employees don't adhere to their food safety programs, only 37% of the companies utilize technology for food safety and 75% don't document on-the-floor behavior for evaluation.
Let's take a look at how to change that.
Success in the Palm of your Hand
A digital food safety and quality management solution puts tasks, corrective actions and general instructions in the palm of your staff's hands, while you manage everything through a central dashboard in the cloud.
This way you can automate certain processes and streamline the rest of them – freeing up valuable time throughout the ranks of your employees and helping to focus on other important, revenue generating tasks.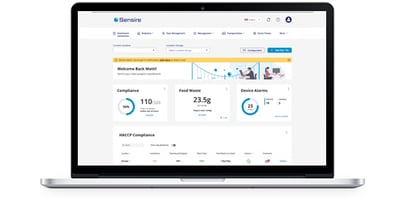 One step is to remove the human component by automating temperature and other measurements with sensors that report their data directly to the cloud. This can include fridges, freezers, hot-holding and other such equipment, or storage areas.
Whatever you are measuring manually right now, can probably be done with a sensor as well and with automatic alarms you will never have to worry about missing equipment breaking down again.
The biggest step is switching over your task and compliance management from paper to the digital solution. It allows for extensive task management for every one of your employees and locations separately.
Create tasks based on your checklists, create instructions and include corrective actions in case of deviations or non-compliance. Having this information always available via an app on their mobile device enables your staff to work independently from an early stage of their employment.
By keeping the instructions and tasks up to date, you ensure everyone is following the most effective way of doing things. And you can keep the gathered knowledge within the business, even when a seasoned employee leaves.
During a busy day at the restaurant, your employees might not be that attentive to follow proper food safety processes: maybe they forget to wash their hands, maybe they forget to disinfect certain areas or maybe they misread a temperature during a check.
Mistakes, stemming from human error or inadequate training, can get costly quickly.
With a digital solution you can provide the necessary tools for success and leave nothing to chance.
Sensire, always on your side
Your staff is key to meet and improve food safety and overall compliance. Our digital food safety and quality management solution can help you with modern technology to support your staff's role.
And that includes much more than giving your staff a mobile device with an app on it.
You will be able to analyze all the collected and aggregated data from all sensors, checklists, tasks and locations centrally in our cloud dashboard. Ideally, you'll find more efficient ways of handling certain processes to save time, money and deliver a better customer experience.
But you might also find issues within your processes that need a correction.
Whatever comes up, you will be able replicate and distribute all the information and solutions to you staff with a click of a button.
Additionally, you are able to do all recordkeeping, reporting and auditing digitally in the cloud dashboard – compliance has never been easier.
***
If you have any questions or want to see how we might be able to support you with our digital food safety and quality management solution, please get in touch with us, ask for a demo or book a consultation.