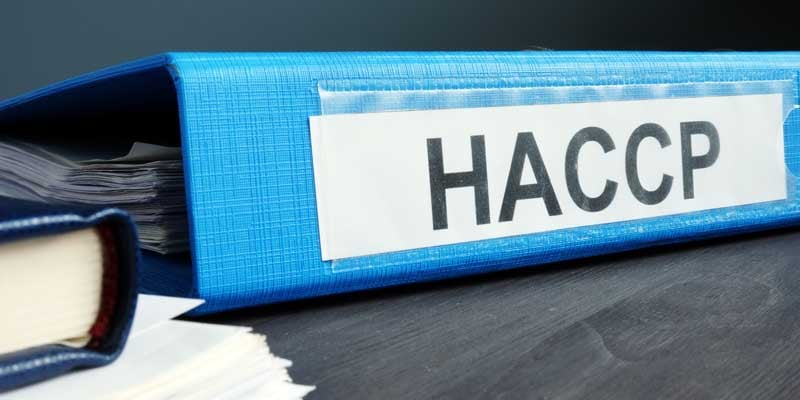 The first step in solving a problem, is admitting you have one. Relying on a paper-based documentation and management solution in 2020 certainly falls into that category.
You aren't playing a game of Yahtzee, you're running a very real business, a restaurant (chain), convenience store, catering or really any other kind of food related business.
From entry level employee to management, printed checklists are used for monitoring temperatures, accepting and inspection of deliveries, recording food waste, cleaning and such tasks.
We have bad news for you: It's outdated and not worth your time! Comparing any paper-based method with a digital solution reveals disadvantages. Take them into consideration before choosing the best way to bring your business to the next level or just save your sanity.
After all, the same tasks must be recorded whether on paper or with a digital solution, the success of the food safety process should not be affected – your bottom line will.
6 Ways of How Paper is Holding You Back
1. Lack of Visibility
A hundred small things go into making your customers happy, but what if you can't see them? Relying on paper records hides all the relevant data in binders or boxes. Digging through the pages, entering data into a spreadsheet might help, the required time is disproportionate to possible results and ridiculous compared to a digital solution.

2. No Automation
There is no automation included with a pen and paper solution. Nothing will automatically report deviations from written notes. If you want specific information or try to improve your processes, you have to work through all those stacks of paper yourself.
3. Time Consuming and Error Prone
Filling out paper checklists with a pen, is a manual process. It's time consuming and comes with a higher degree of error due to the human component: possible typos, hard to read and even harder to interpret handwriting, etc.
4. Lack of Accountability
You have the luxury of putting anything you want and when you want on paper lists. Falsified task lists due to unpopular but critical tasks, like cleaning or temperature checks, lead to a lack of employee accountability and paper documentation with questionable accuracy.
5. No Full Audit Trail
If you are looking for full audit trail or version history, paper records are not the way to go. As mentioned, it's impossible to know who made edits, additions or if everything was filled out and signed at a specific time.
6. Low Security
Paper records can easily be lost, mishandled or damaged – Once lost, they are impossible to recover, no matter if there was a devastating fire or rodents literally ate up all your data. Regardless of the size of your business, your data is just as important to protect like other valuable assets.



Come to the Digital Side, We Have a Cloud!
Sensire offers a powerful solution to digitalizes your processes, workflows and checklists. Upgrade productivity, breeze through compliance audits and save hours of your time.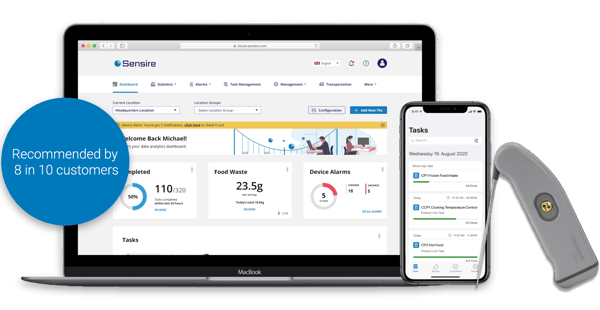 Let go of inconsistencies, time-wasting data entry and long training times by transforming outdated paper checklists and spreadsheets into seamless digital workflows. Food safety tasks, sanitation schedules, delivery inspections, audits, etc. – we cover it all.
The intuitive interface allows for fast access to recorded information and tasks. Adjustable role management with accordingly distributed powers keeps role relevant information in focus for the individual user.
All information is automatically collected in the cloud: Every task is timestamped, so you see who has done what in real-time. You can set up task specific instructions or require photo proof for completion. Wireless sensors for various measurements offer the possibility for alarms without interrupting your day to day operations.
Overall, you gain a clarity of measuring results, avoid deciphering and know that all data is kept safe in the cloud to guarantee a full audit trail.
***
Sensire's digital quality management solution can give you the visibility you need to run your business effectively without relying on outdated paper documentation. Switching to our digital solution puts you one step closer to the future. Are you ready for the change?