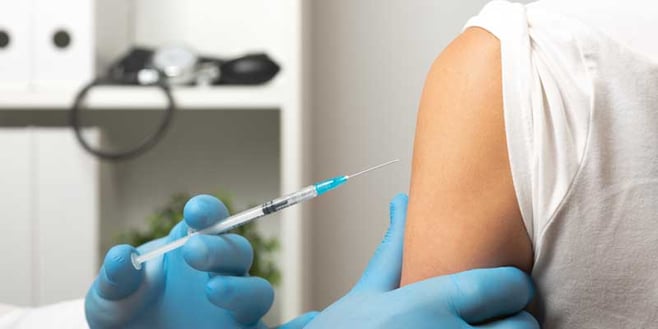 Vaccines must be stored and transported in specific conditions to avoid degradation – a process known as the cold chain.
Pharmaceuticals are put to risk by temperature excursions every day, and due to the current COVID-19 pandemic the world is facing one of the most complex cold chain supply challenges ever: the rapid and safe worldwide distribution of deep-frozen vaccines in tremendous quantities.
With a lot at stake for all involved parties, from regulators, pharma companies, logistic providers to the general population, the margin of error for delivering the necessary vaccines within optimal conditions has never been tighter.
Sensire has years of experience in cold chain logistics, providing a real-time temperature and condition monitoring solution designed and tested for harsh conditions down to box level using high quality sensor data. We offer quality from the first to the last mile, enabling logistics visibility in all phases of transportation – reducing the risk of condition impact, delays and spoilage.

The Challenge
Getting pharmaceuticals, and especially vaccines, to the right destination is not as easy as it may sound. According to a CargoSense study, 25% of vaccines reach their destination degraded due to incorrect shipping conditions and 20% of temperature sensitive pharmaceuticals are damaged during transportation due to broken cold chain conditions.
The new vaccines must be transported through a complex and costly system of deep-freeze warehouses, vehicles and inoculation points, demanding for rigorous temperature control as well as speedy transportation to make the most of the vaccine's shelf life.
BioNTech itself said that the freezing transport conditions are a matter of caution and that upcoming efficacy test data on temperature excursions will probably support storage conditions that are not much different from other vaccines. Until then their COVID-19 vaccine needs to be kept at approximately minus 80°C, requiring ideal shipping conditions.
Moderna's vaccine on the other hand seems to be easier to store as it remains in a stable state at only minus 20°C and can be kept in a standard fridge for up to 30 days. Already moving to closer to standard vaccine storage conditions.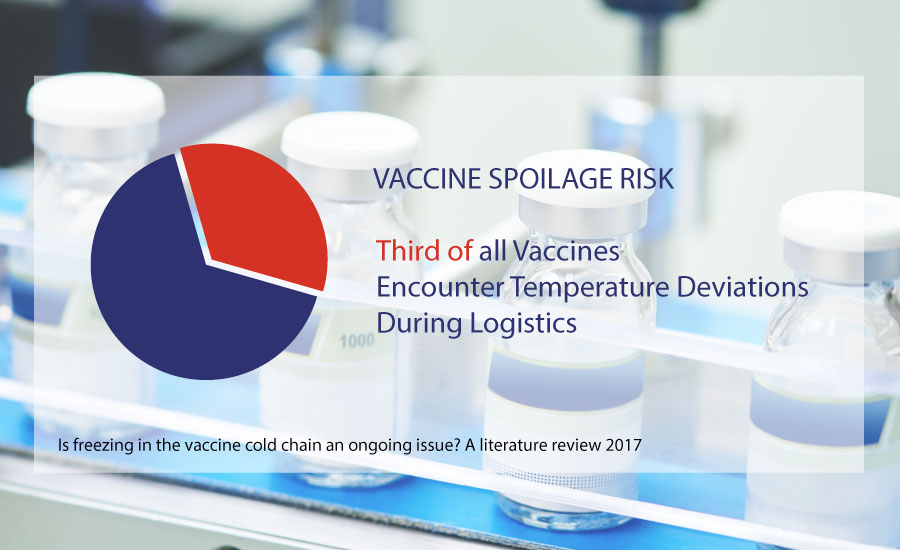 Cold chain transportation calls for 100% controlled conditions through all phases of the transportation effort. Ultimately you need a reliable system to continuously monitor temperatures without having interference from human error. Route and geolocation information add to the visibility of the process, saving time and reducing waste.


The Right Answer
Sensire provides a comprehensive cold chain monitoring solution, which combines wireless sensors with a cloud platform for data storage and access. Our sensors travel with your product, providing condition data every step of the way. Temperature, geolocation and route information are collected in the cloud, allowing real-time monitoring down to box-level.
Ensuring product quality and safety requires that the cold chain remains unbroken, and the only way to verify that is to show proof in form of collected data. Remote monitoring helps with the rapid verification of quality and condition of the vaccine. Temperature excursions result in an immediate alarm, allowing enough time for corrective measures.
Obviously, freezers and fridges can be equipped with Sensire's sensors for condition monitoring as well, to recognize temperature excursions early and prevent spoilage. Some customers make use of our info-screen functionality to stream the relevant temperature data directly from the cloud at relevant locations.

Digital real-time data and wireless sensors make comprehensive cold chain monitoring and tracking a whole lot easier.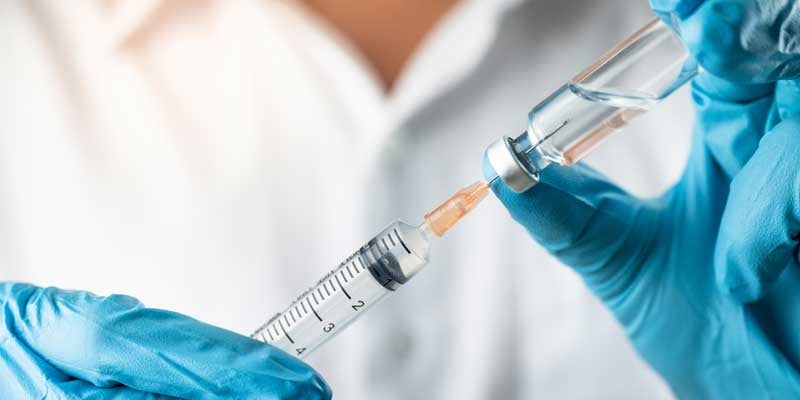 The Benefits
Thanks to certified Sensire technology, our customers can carry out their cold chain monitoring effortlessly for all their deliveries and warehouses all year round. It requires less time, less work and less money.
Validating deepfreeze temperatures of vaccines during transport in real-time eliminates the need for manual data download, saving greatly on audit time and offering intelligent automatic alarms to ensure their safety as well.
Sensire's solution offers the best possible link withing your cold chain, offering centralized data collection, data visualization and end-to-end transparency to ensure the viability of your pharmaceuticals.
Its superior adaptability gives you the power over your cold chain like no other and helps you to deliver sustained excellent quality.
Creating Visibility during Times of Uncertainty
Now the only thing left to do is to actually adopt real-time monitoring to your vaccine shipments and storage. You don't have to do it alone, however. If you're serious about saving both money and lives, Sensire can help. Get in touch, together we can make the world a healthier place.
For more information