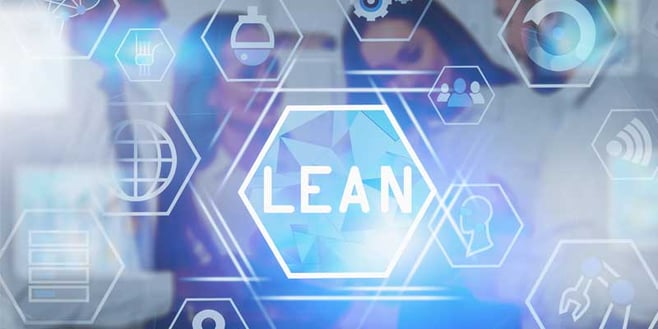 There is more to food safety and hygiene management than just HACCP. While HACCP gets a lot of attention, there are many other methods, systems and strategies that you can use to make your quality management processes and food safety practices more effective, like for example the 6S Lean Management System.
The 6S Lean Management System is a system that was created to promote and sustain productivity and safety. While originally developed for the manufacturing industry, today the applications for 5S/6S Lean Management System are widespread and it is being used in many different areas, including food safety and hygiene management.
In this blog post, we will discuss the 6S's and their benefits and show you how can you implement the system in your workplace to solve your critical food safety issues, promoting a culture rooted in safety.
What is 6S or Six Sigma?
The 6S concept, which is actually an extension of the original 5S concept, can be best described as a tool for optimizing production and developing structures for safe and efficient workflows. While there is some debate about the original developer of the concept, it can be said with certainty that the concept originated in Japan.
Basically, 6S is a process made up of the following six steps: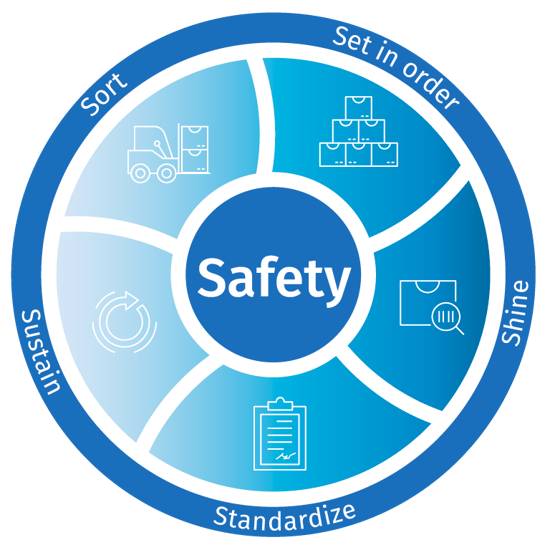 1. Sort (Seiri)
The first step in the 6S process is to sort through all workplace items to identify which items are necessary and which are unnecessary. The idea is to reduce clutter and create an efficient workplace with readily available, essential work items. Unnecessary items can either be disposed of or kept off-site for future use.
2. Set in Order (Seiton)
In the second step of the process, all essential items identified in the first step are arranged for easy access and placed in logical locations – thus increasing the overall efficiency of the workplace. The objective of this step is to establish a systematic way of storing and retrieving items to maximize accessibility for anyone using the space.
3. Shine (Seiso)
Shine is the third step of the process, which involves the ongoing cleaning and maintenance of the previously set-up workspaces. The goal is to create a clean environment free of debris to prevent injuries and stop products from being stained or damaged.
4. Standardize (Seiketsu)
The fourth step aims to establish consistent and efficient workplace procedures by identifying best practices and integrating them into work routines. Providing visual reminders, routine inspections or regular site checks are helpful tools in this regard.
5. Sustain (Shitsuke)
The fifth step of the process can be the most challenging one, as it involves the continuous application of these new processes and systems over time. Ensure continued success by integrating the processes into everyday operations.
6. Safety
Safety is the final step in the 6S process, an extension of the 5S concept. While previous steps have an indirect positive impact on safety, this step focuses on taking direct action by identifying hazards and setting controls to keep everyone safe, ultimately ensuring that the work environment meets required safety standards for both workers and products.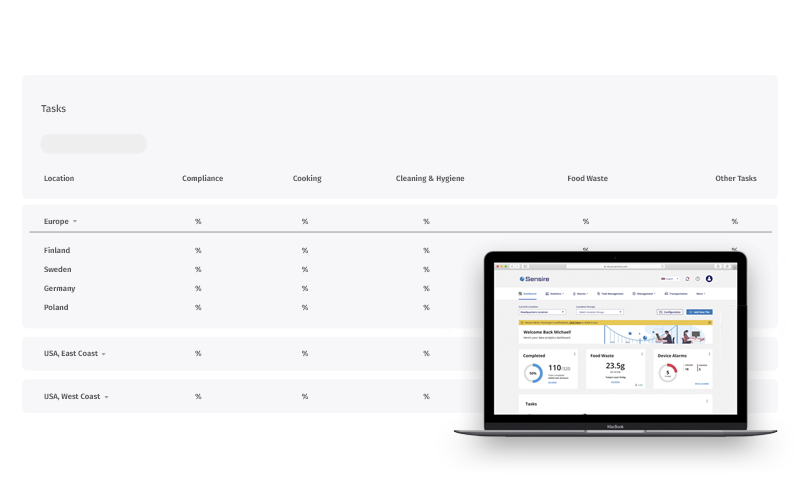 The Benefits of 6S Lean Management
Why should you consider implementing 6S? Here are some of the benefits:
Saving Time and Money
Disorganized workplaces are a drain on resources and negatively impact employee satisfaction, which will ultimately translate into customer dissatisfaction. 6S is an easy and cost-efficient way to improve your processes.

Continuous Improvement
6S creates a foundation for continuous process improvement, giving you the data you need to ascertain your baseline condition and identify opportunities for improvement.
Avoid Non-Compliances
6S helps you to avoid non-compliance with health and safety regulations imposed by authorities since a clean and organized workplace reduces the potential for accidents or violations.
Higher efficiency and Quality Increase
Organized workplaces lead to efficient processes and improved quality. Digital task management solutions bring further benefits, as they ease the workload of 6S inspections and integrate the results seamlessly into your other quality audits.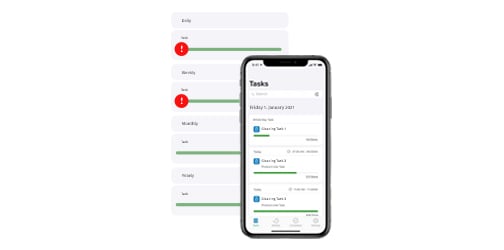 Implementing 6S with Sensire
Implementing the 6S concept does require time and commitment but it doesn't present a real technological challenge or a huge capital expense. Ultimately, 6S translates into an additional set of checklists.
With Sensire's digital task management solution, these checklists can be automated, allowing you to easily integrate process changes into daily operations, working towards step five of the 6S process: Sustain.
Our task management solution supports digital forms, inspection reports, job assignments and more. The app offers easy to manage checklists while the central dashboard provides in-depth reporting possibilities including deviation management. This digitalization enhances your data collection processes, offering real-time insights and updates for managers, who can use the collected data for further streamlining and other process improvements.
Customers using our solution for their 6S implementation liked the ease of use and highlighted that "using Sensire became the routine for everyone fast".
Another customer was able to reduce the number of concurrent running systems by migrating their 6S documentation into our solution – unifying the application usage in their manufacturing locations. Key performance indicators from several processes are now being tracked in a single system.
***
Sensire offers you the most comprehensive digital quality and compliance management solution that provides you with the tools needed to run your business effectively. Our fully adjustable system gives you the unique visibility of your processes that you've always wanted. If you have any questions or want a live demo, feel free to contact us directly.