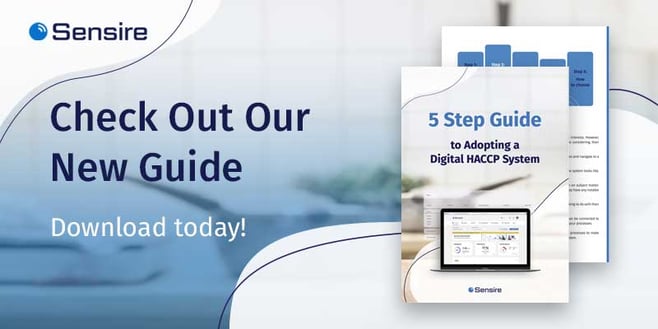 There are all kinds of different programs, standards and schemes modeled around ensuring general food safety as well as HACCP compliance. More often than not, they require lots of extra tasks and rely on laborious traditional documenting.
A digital food safety, quality and compliance solution with integrated task management can resolve those pain points and be the answer to your quest of easing your everyday operation. It can help to implement necessary tasks in a way that supports the flow of your processes, keep it simple but be powerful.
Acquiring and implementing such a solution is not always the most straightforward buying experience like picking up new a new mixer from the store. Therefore, we want to give you an overview of the five steps to adopting a digital HACCP solution, to avoid a loop of endless communication errors during the purchasing journey.
Side note: A digital food safety solution should not be considered a one-off package purchase, but rather a flexible toolbox that you can scale up over time to adapt to your individual situation, e.g. with more locations or additional automatic temperature monitoring.
5 Steps of the Buying Process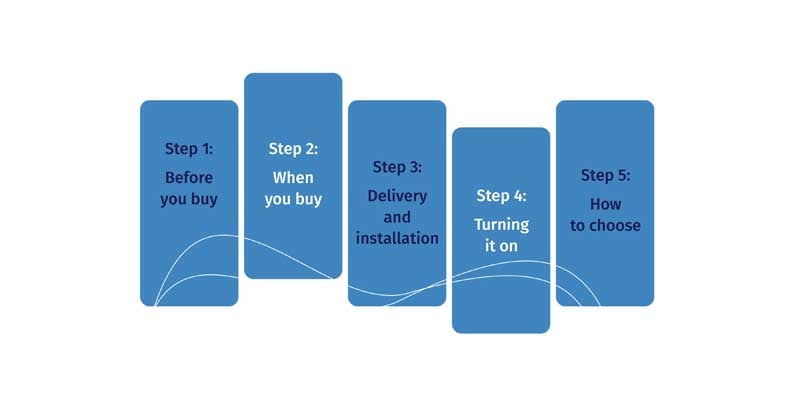 1. Before Buying
In the first step it is useful to map your specific needs and then do your research on available solutions. Look at the vendor's technology, pricing, expertise etc. and also consider their adaptability for integration of the devices your currently own.
2. Deal Haggling
In B2B not all prices are set like in a store, so it's time to haggle. Think about the contract period, final pricing, shipping and deployment schedule, necessary training for the solution. Make sure you grill customer support or your account manager for everything you need to know.
3. Delivery and Installation
Depending on what you ordered, you will get the hardware devices via mail and access to the cloud software will be provided as well. Installation can be done by yourself, remotely guided or with a technician, however you prefer and feel comfortable with – but let us assure you, it's not rocket science!
4. Turning on the System
Now you can turn the system on and enjoy completing all the setup tasks, watch the automatic temperature data from your new sensors in the cloud or do statistics on the new food waste measuring processes. After getting used to the new solution, it might be time to think about expanding the system to new processes and used the collected data not just for compliance reasons but for further improvements.
5. How to Choose a Vendor
Choosing the right vendor is the most important step of this journey and therefore in the end of this list to emphasize this fact. Just remember that you've done your research, you know what you want and it's all about drilling down on the perfect solution for you. Do your due diligence to set your business up for future success, it's worth it.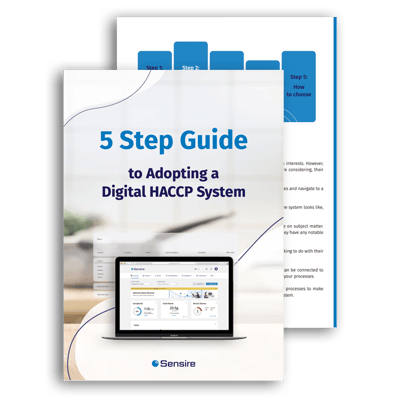 Benefits of Digital Task Management from Sensire
Savings >> Our solution reduces manual labor by digitalization. The collected data helps to reduce waste and cut energy costs.

Brand Protection >> Creating visibility for multiple domains with easy task enforcement, supervision and ensured unity across multiple locations. You'll get solutions for industry best practices and above.

Compliance >> Automatically complying with all regulations. Full audit trail as proof for internal and external auditors. Reduce your CO2 footprint with digital reporting.

Business Improvements >> Use the gathered data from processes to pinpoint problematic areas to adjust and improve efficiency and quality.
***